Why pregnancy quotes are so popular? Well, you'll only know when you expecting a baby or when something close to you is expecting one sooner! There is nothing more beautiful than bringing a new life to Earth. Pregnancy announcement quotes are also quite popular.
Pregnancy quotes often are funny, deep, thoughtful, and inspiring to many to-be parents. Reading those quotes and imbibing the values help to fight any difficult situation faced during pregnancy. A husband can always support his wife by being there. When he isn't there, he can always send a personalized message with a beautiful pregnancy quote.
Here are the lists of different types of pregnancy quotes that go with all kinds of situations.
Funny pregnancy quotes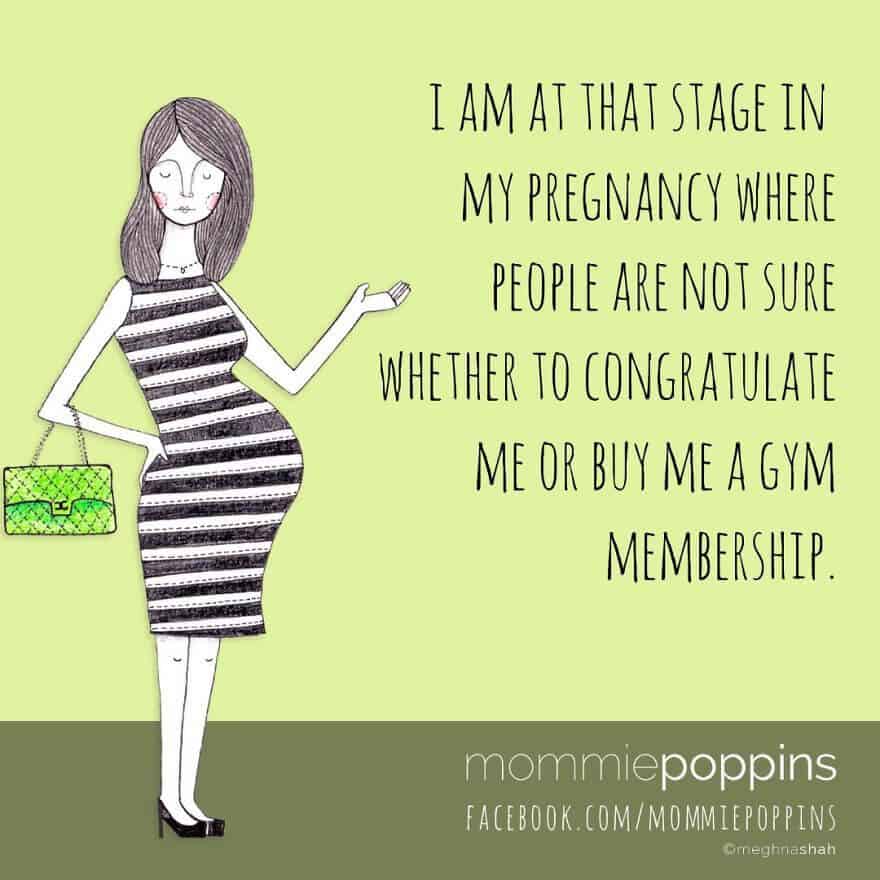 Have you ever thought the phase of pregnancy could be so funny? Well, it is. Pregnancy is filled with fun, all you need is a funny quote to go along with.
"There is only one pretty child in the world, and every mother has it" – Chinese proverb
"Being pregnant is an occupational hazard of being a wife." ― Queen Victoria
"It's a great thing about being pregnant – you don't need excuses to pee or to eat." ― Angelina Jolie
"Never go to your high school reunion pregnant or they will think that is all you have done since you graduated." ― Erma Bombeck
"Having a child is surely the most beautifully irrational act that two people in love can commit." ― Bill Cosby
"I think that carrying a baby inside you is like running as fast as you can. It feels like finally letting go and filling yourself up to the wildest limits." ― Author unknown
"Part of being a parent is rolling with the punches, so consider an unexpected pregnancy the universe's way of helping you to learn to do that." ― Heather Wittenberg
"In the pregnancy process, I have come to realize how much of the burden is on the female partner. She's got a construction zone going on in her belly." ― Al Roker
"You do a lot of growing up when you're pregnant. It's suddenly like, "Yikes. Here it is, folks. Playtime is over." ― Connie Fioretto
"A ship under sail and a big-bellied woman are the handsomest two things that can be seen common." ― Benjamin Franklin
"Life is always a rich and steady time when you are waiting for something to happen or to hatch." ― E.B. White
"Think of stretch marks as pregnancy service stripes." ― Joyce Armor
"The worst feature of a new baby is its mother's singing." ― Kin Hubbard
"My friend has a baby; I am recording all the noises he makes so I can later ask him what he meant." ― Stephen Wright
"Having a baby changes the way you view your in-laws, I love it when they come to visit now. They can hold the baby, and I can go out." ― Matthew Broderick
Cute pregnancy quotes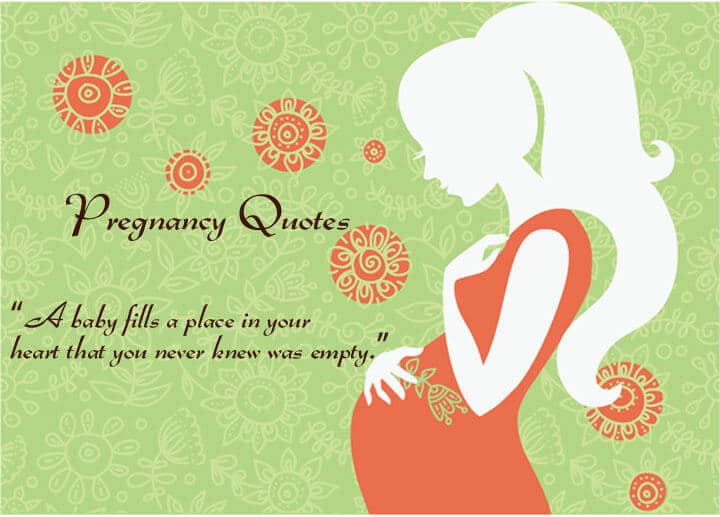 Pregnancy is the sweetest and the cutest thing ever. What could be better than quoting a cute quote about your baby bump?
"Life is tough enough without having someone kick you from the inside." — Rita Rudner
"People always say that pregnant women have a glow. And I say it's because you're sweating to death." — Jessica Simpson
"It's an established fact. Some women can't stand being pregnant, getting big and bloated, and hauling around a giant stomach, and some women, for reasons probably understood by Darwin, love it." — Rich Cohen
"It's a great thing about being pregnant, you don't need excuses to pee or eat." — Angelina Jolie
"It is a well-documented fact that guys will not ask for directions. This is a biological thing. This is why it takes several million sperm cells… to locate a female egg, despite the fact that the egg is, relative to them, the size of Wisconsin." — Dave Barry
"I am entirely capable of what, waddling up to someone and ruthlessly bumping into them?" ― Gail Carriger, Heartless
"The condom broke. I know how stupid that sounds. It's the reproductive version of the dog ate my homework." — Jennifer Weiner, Little Earthquakes
"Prenatal yoga focuses on breathing and stretching. So does napping."
"I'm proof birth control is 99% effective."
"Don't ask me why I am crying because I don't know."
"Love makes the belly go round."
"Of course I can do this. I'm pregnant, not brain-damaged. My condition doesn't change my personality." — Christine Feehan
"Think of stretch marks as pregnancy service stripes." — Joyce Armor
"You are pregnant, and you are powerful. You are bold, and you are beautiful. Go forward in your boldness, in your beauty, and in your contentedness. Trust your body to birth and know that the collective power of women worldwide will be with you."
"Pregnancy and motherhood are the most beautiful and significantly life-altering events that I have ever experienced." — Elisabeth Hasselbeck
"You never understand life until it grows inside of you." — Sandra C. Kassis
Deep pregnancy quotes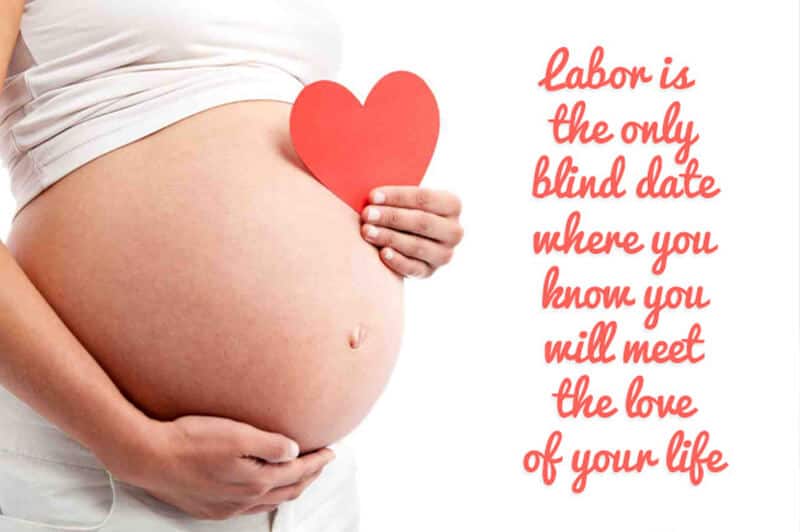 Motherhood is the most thoughtful feeling every. It always deserves the deepest and most thoughtful feeling ever.
When you are pregnant, you just feel a deep sense of acceptance because your baby is going to love you always without condition and nothing beats that awareness. (therightmesssages.com)
Labor is the only blind date where you know you will meet the love of your life.
"A baby fills a place in your heart that you never knew was empty."
You never understand life until it grows inside of you.
"Pregnancy is getting company inside one's skin," Maggie Scarf
Pregnancy is like the beginning of all things; wonder, hope, a dream of possibilities…
"We are custodians of deep and ancient thresholds. In the human face you see that potential and the miracle of undying possibility," John O'Donohue
"Making the decision to have a child is momentous. It is to decide forever to have your heart go walking around outside your body," Elizabeth Stone
A baby girl arrives, and just like that, everything changes. The world gets bigger, heart grow fuller and life means more because she's in it.
When you have a baby, you realize that there is something far more precious than the most precious jewels.
Inspirational pregnancy quotes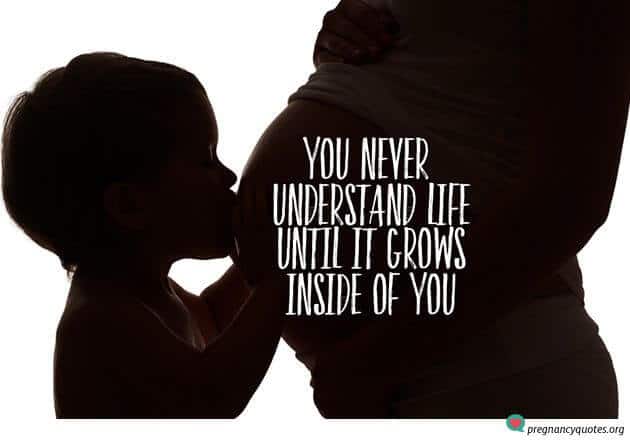 Trying to find something inspirational during your pregnancy? Look no further; here are some of the best inspirational pregnancy quotes.
9 Month preparing to fall in love for a lifetime.
"You are the closest I will ever come to magic," Suzanne Finnamore
"No matter how bad my day's been, it takes one little kick to make everything feel alright," Author Unknown
"It is the most powerful creation to have life growing inside of you. There is no bigger gift," Beyoncé
"A baby is God's opinion that life should go on," Carl Sandburg
"A new baby is like the beginning of all things – wonder, hope, a dream of possibilities," Eda LeShan
"In giving birth to our babies, we may find that we give birth to new possibilities within ourselves," Myla and Jon Kabat-Zinn
"Truthfully, being pregnant is changing me as a person. Each day is part of this amazing journey that has completely shifted the focus of my life and made me re-evaluate my personal and professional goals." – Holly Madison
"Babies are bits of star-dust blown from the hand of God. Lucky is the woman who knows the pangs of birth for she has held a star." – Larry Barretto
"In pregnancy, there are two bodies, one inside the other. Two people live under one skin. When so much of life is dedicated to maintaining our integrity as distinct beings, this bodily tandem is an uncanny fact." – Joan Raphael-Leff
Teenage pregnancy quotes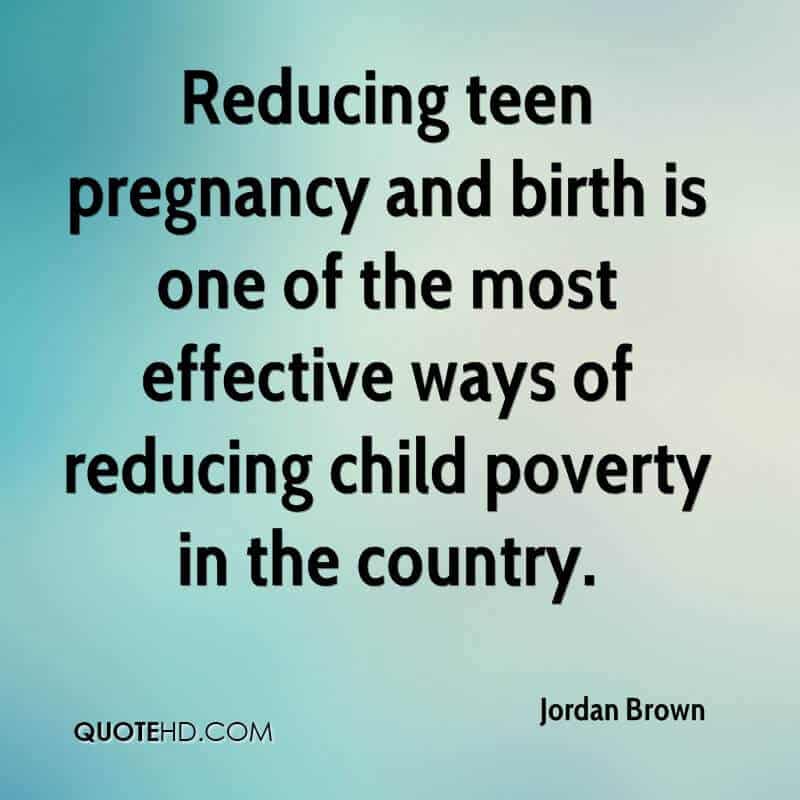 Although teenage pregnancy has always been a controversial topic, there are females and their families who support their decision to have a baby. For those strong women, here are some favorable teenage pregnancy quotes.
"You can be a lot stronger than you give yourself credit for. It's been sleepless nights and constant nappy changes, but that's fine, it's all part of it…" Georgia Hageman
"I hope that teen moms realize that their path to success still exists, and the only way to achieve it is to make the decision to go after it," Alicia T.Bowens
"Being a young mom means we met a little early. But it also means I get to love you a little longer. Some people said my life ended when I had a baby, but my life had just begun. You didn't take away from my future. You gave me a new one."
Pregnancy is scary at first, but my excitement just burst. The day I found out, I didn't have a doubt, that I have life growing inside me. This is just meant to be.
"I wouldn't suggest that anyone fall pregnant as a teen, but it is actually not the end of the world. It's the start of a life. I love my son, and I do what is best for him." ―15-Year-Old Mom
"The most important thing she'd learned over the years was that there was no way to be a perfect mother and a million ways to be a good one." ―Jill Churchill
"I chose adoption for my baby not because I didn't want her, but because I love her." ―Sandra, American Adoptions Birth Mother
Unplanned pregnancy quotes
Here are a few quotes that will definitely inspire you to reconsider unplanned pregnancy.
Unplanned doesn't mean unwanted or unloved. It just means life knew what I needed before even I did.
"A woman experiencing an unplanned pregnancy also deserves to experience unplanned joy." – Patricia Heaton
A baby is never a "SURPRISE" or "MISTAKE." You had sex without a condom, what did you expect "A PLASMA TV"?
The most memorable moments in life are the ones you never planned.
Nearly all the best things that came to me in life have been unexpected, unplanned by me. Carl Sandburg
Expect the unexpected, believe in the unbelievable, and achieve the unachievable.
"Morality becomes hypocrisy if it means accepting mothers' suffering or dying in connection with unwanted pregnancies and illegal abortions and unwanted children." Gro Harlem Brundtland