If you're on Social Media, you'd know pregnancy announcement is kind of a big deal! You must have seen your friend announcing her pregnancy with a cute or funny quote along with a picture of a baby bump. It's true, pregnancy announcement to friends and family on social media such as Facebook and Instagram is a happening thing.
Gone are the days when a to-be parent would call up their family, relatives, and friends to announce the pregnancy. Today, people rely on fast-paced internet services to deliver the news. With almost every family member and friends on social media, it becomes easy to announce about the good news en masse.
But how do you announce the biggest news of your life? It has to be unique, right? Here come the cute, funny, and romantic pregnancy announcement quotes.
Consider this before announcing your Pregnancy
Before you announce your pregnancy, you should consider documenting every little detail you can find, such as;
Make a collage of your photos or videos taken since marriage until the pregnancy.
Take out a beautiful photo of your baby bump. Consider hiring a professional photographer for the job for you.
Buy a matching Parent T-shirts and Mugs
Once you've done with this, you're good to post the announcement about your pregnancy, but wait!
Cute pregnancy announcement quotes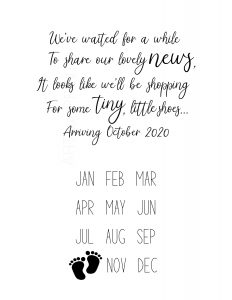 What could be better than posting a cute pregnancy announcement quote along with a picture of your baby bump?
"Every superhero needs a sidekick!"
"I grow humans. What's your superpower?"
"Bun in the oven. Bake at 98.6 degrees until (due date)."
"Something's brewing for (due date)."
"We're going to need a bigger car."
"We're adding a new little pumpkin to our patch in (due date)."
"Do not open until (due date)."
"One of us is eating for two, while the other is drinking for two."
"Cat's out of the bag. We're expecting in (due date)."
"Baby is loading up for (due date)."
"We're on the ride of our lives."
"Coming in for a landing on (due date)."
With a kitchen/cooking motif: "We've been cooking something up."
With a shot of you rocking your favorite Denim: "There's nothing like a brand new pair of genes. We are expecting."
Funny pregnancy announcement quotes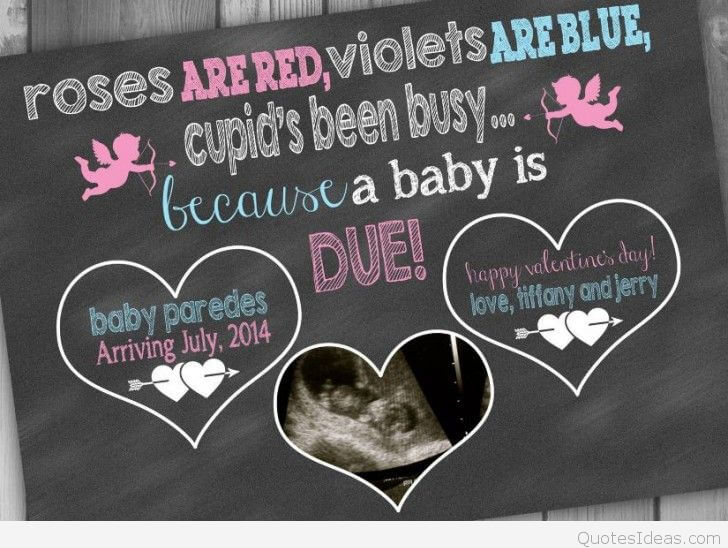 Funny pregnancy announcement quotes go along with any kind of picture. Along with making people laugh, you'd announce your due date.
We're going from a pair to three of a kind and it's going to be a full house.
We enjoyed our time on the beach so much that we brought back a little son.
Due to our lovin', there's a bun in the oven.
Our little circus is about to have three rings.
Break out the pickles and ice cream.
We'll soon be finding out how little sleep we can get by on. Our little alarm clock is due [date].
Wanted to keep you in the loop: we'll soon be adding to our troop.
The time has come to buy some Legos,
We just found out the wife is preggo!
Our family is about to get bigger by two feet.
Guess what? Baby butt!
It will be worth the wait; [Date] is our due date!
She's having cravings, and I'm checking our savings.
Looks like a baby's on the way [date].
It's time for the news to drop:
[Mother's name] is going to pop!
There's a new vibe coming to our tribe on [date].
Adding a baby multiplies love. If we did the math right, ours is due [date].
I like big bumps and I cannot lie! (this is a great pregnancy announcement quote for dad!)
There's nothing like a brand new pair of genes. That's right, we are expecting.
I grow humans. What's your superpower?
Bun in the oven
We are pregnant! Don't be sad for us. It was on purpose.
Not the flu, Baby #2 Due (your due date here)
You can stop asking when we're going to have a baby now…
These shirts are adorable and perfect for a social media announcement. I might just pre-buy them for myself!
Player 3 Has Entered the Game
Best Oops Ever
(Insert Dad's name) is going to be a daddy and I'm pretty sure it's mine.
Looking forward to a new tax deduction in 2020!
Shit just got real.
"This is one doodle that can't be undid homeskillet!" -Juno
2020, the year I grow a human but still cannot keep any of my plants alive.
I can't I'm busy growing a human right now T-Shirt
Everybody leave me alone. I've had a busy day being pregnant and I have to do it again tomorrow."
This one is pretty much the summer motto for us all"¦ "Bra off. Hair up. Belly out."
Pretty accurate meme featured below
"There is only one pretty child in the world, and every mother has it" -Chinese Proverb
This quote… because it's always a good time for a cupcake.
"Months have an average of 30 days, except the 9th month of pregnancy which has about 1,000 days."
"I was told"¦ there would be glowing"
For the superhero in us all"¦
For all of us who are so over the questions here's one for you. "Yes I'm positive there's just one baby in there. Can I throat punch you now?"
"It's a great thing about being pregnant, you don't need excuses to pee or eat" -Angelina Jolie
"Think of stretch marks as pregnancy service stripes" -Joyce Armor
Okay, maybe it's not the best pregnancy quote but"¦ #relatable
"To pee or not to pee? That is never the question. Pee."
Enough said.
"When people congratulate me, I like to say, "For what?" and watch them panic"
Hello pregnancy brain
2nd pregnancy announcement quotes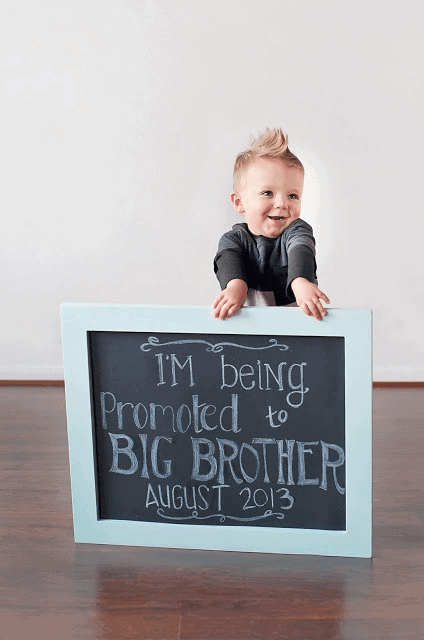 If you're deciding to announce your second pregnancy, go with a quote that lights up the mood.
And then there were four
Soon to be due: Soon to be two
And our Love Grew, Baby 2 Due [Date]
1 More to Adore, baby Young Due, Due, Due, Due [Date]
You've got a friend in me. Best Friends due [Date]
We are adding s' more love to our family
I'm being promoted to BIG Brother/BIG SISTER
We thought we were one and done but two is always better than one!
Pink or Blue, either will do! Mommy's expecting Number 2
I made a wish and it came true… Mommy's due with Baby #2
I have a secret, I'm going to be a BIG SISTER/BIG BROTHER
BIG SISTER/BIG BROTHER in training
Every Superhero needs a Sidekick
Pregnancy announcement quotes for husband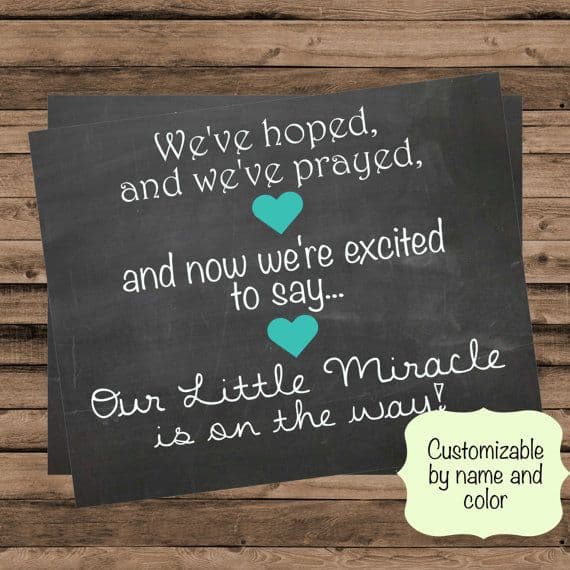 The pregnancy announcement quotes aren't only for moms, dads can equally use it to announce the pregnancy. Thanks to your luck, there are some great pregnancy announcements quotes for husband.
We're both pregnant
Be nice to me, my wife is pregnant
A man is not complete until he has seen the baby he made
How to a Pregnant Father.
World's Newest Dad Coming Soon!
World's Newest Baby Daddy!
Soon to be DADDY!
I DON't SHOOT BLANKS Dad Est. [Date]
We're PREGNANT but mostly her
Working on my Dad Bod
She's eating for two, I'm drinking for Three
The Dude Behind The Baby Bump
Daddy Again!
My Jokes are Officially Dad Jokes!